In 1969, UNC food workers participated in work strikes that showed the intersection of labor rights, women's rights, and African American rights. Check out the...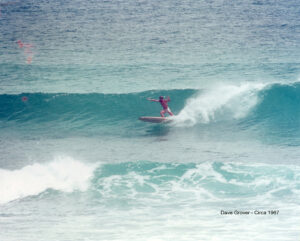 While most people don't associate surfing with the American South, the region boasts some of the most beautiful coastlines in the country. Although the swells that break along the Gulf of Mexico and the southern Atlantic shores are not as fabled as those in California or Hawaii, the warm southern waves beckon surfers all year long. The story of wave riding in the South reflects many of the major movements and trends in modern American history: Cold War militarization, civil rights, counterculture, women's movement, environmentalism, tourism, and coastal development. Surfing came to the South in the 1960s, in part through military personnel stationed at the numerous bases along the Atlantic and Gulf coasts.
In the summers of 2017 and 2018 Dr. Steve Estes, chair of the History department at Sonoma State University, traveled nearly 2500 miles along the coast from Houston, Texas through Ocean City, Maryland in search of the stories of Southern surfers. Dr. Estes grew up surfing at Folly Beach, South Carolina in the 1980s and has since then surfed all over the country. Before working at Sonoma State, Dr. Estes was an outreach coordinator and field scholar at the Southern Oral History Program from 1996 through 1998.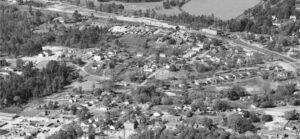 In 1959, a four-lane expressway was making its way through the heart of Durham, North Carolina. Set directly in its path were several working-class black communities; communities that would pay the ultimate price in the name of economic growth and prosperity. Crest Street is one community that took note of the displacement and mobilized against the expressway to keep communities intact. In these interviews, Crest Street leaders, advocates, and attorneys reflect on the movement to save Crest Street from the expansion of the East-West Expressway; a movement that maintained Crest Street as a unified community and a thriving example of residential empowerment in the face of seemingly unstoppable urban forces.