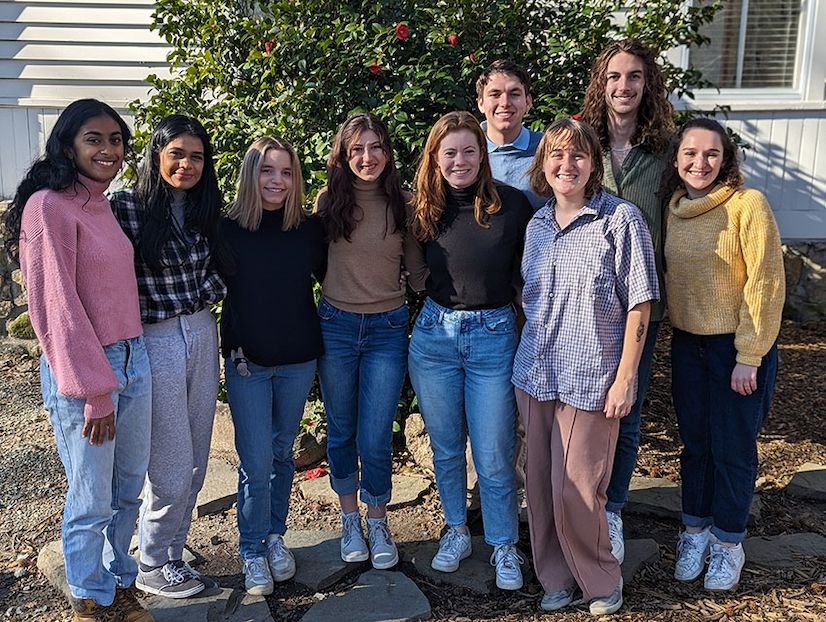 Applications for our spring 2024 internship, HIST593, are now open!
Please read carefully below about the focus of the spring 2024 internship course and how to apply. Deadline to apply is Monday, November 20, 2023 by noon EST.
The Southern Oral History Program (SOHP) is currently accepting applications for our spring 2024 undergraduate internship. The SOHP's internship program provides experiential education in the intellectual, practical, and curatorial work of oral history. Students must apply for the program; upon acceptance, they will be enrolled in HIST593 for three credit hours. In spring 2024, the internship will focus specifically on oral history's practical application in public and digital history, archiving, and performance. The course will meet at the Center for the Study of the American South on Fridays from 10am-1pm during the spring 2024 semester.
Students will work as researchers, collaborators, and curators with the Center for the Study of the American South and Southern Oral History Program's 30/50 celebration, celebrating their respective 30th and 50th anniversaries, both creating new oral histories and using the SOHP's considerable oral history archives at the Southern Historical Collection to create both digital and physical exhibit spaces. In the process, they will tell the histories of these organizations and their context on UNC's campus. Students will learn the basics of public history and its connections to the academy as well as its goals as a separate field. Finally, they will learn digital humanities basics and learn to use digital humanities software such as Omeka and Clio to craft their own exhibit pages.
Throughout the semester, students will create and use in-depth oral history interviews as well as survey scholarship that effectively uses oral history research. We will consider the diverse experiences, challenges, and contributions of communities across the South.
Finally, we will consider not only how interviews can be used to explore what happened in the past but also how memories of the past are constructed in the present as people give meaning to their lives through story and dialogue with others.
Deadline to apply: Monday, November 20, 2023 by noon EST
How to apply:
Submit a one-page letter of interest, a resume, and contact information for one faculty reference by email to Hooper Schultz at hooper@unc.edu.
Questions to consider answering within your letter of interest are:
Describe your interest in oral history

How would an internship at SOHP apply to your studies and future endeavors?

What skills and experiences do you bring to the table that would be beneficial to the SOHP?