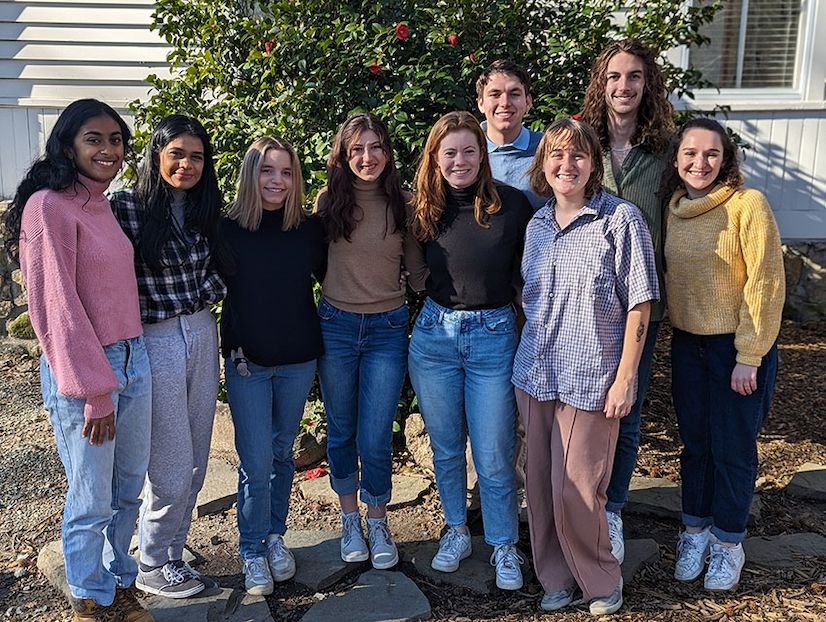 Applications for our fall 2023 internship are now closed.
Please check back here in November 2023 for information about our spring 2024 application period!
The SOHP's internship program provides experiential education in the intellectual, practical, and curatorial work of oral history. Students must apply for the program; upon acceptance, they will be enrolled in HIST593 for three credit hours. In fall 2023, the internship will focus specifically on the ethics, methodology, and practical application of oral history fieldwork. The course will meet at the Center for the Study of the American South on Fridays from 10am-1pm during the fall 2023 semester.
Students will work as researchers, collaborators, and curators with Southern Mix Voices, an oral history project focused on Asian and Asian American experiences in the American South and at UNC, in collaboration with the UNC Asian American Center. Asian Americans are one of the most quickly growing populations in the South. Southern Mix documents the distinctive and powerful stories of this community and shares them with the public.
Throughout the semester, students will create and use in-depth oral history interviews as well as survey scholarship that effectively uses oral history research. We will consider the diverse experiences, challenges, and contributions of Asian immigrants and Asian American communities across the South.
Finally, we will consider not only how interviews can be used to explore what happened in the past but also how memories of the past are constructed in the present as people give meaning to their lives through story and dialogue with others.