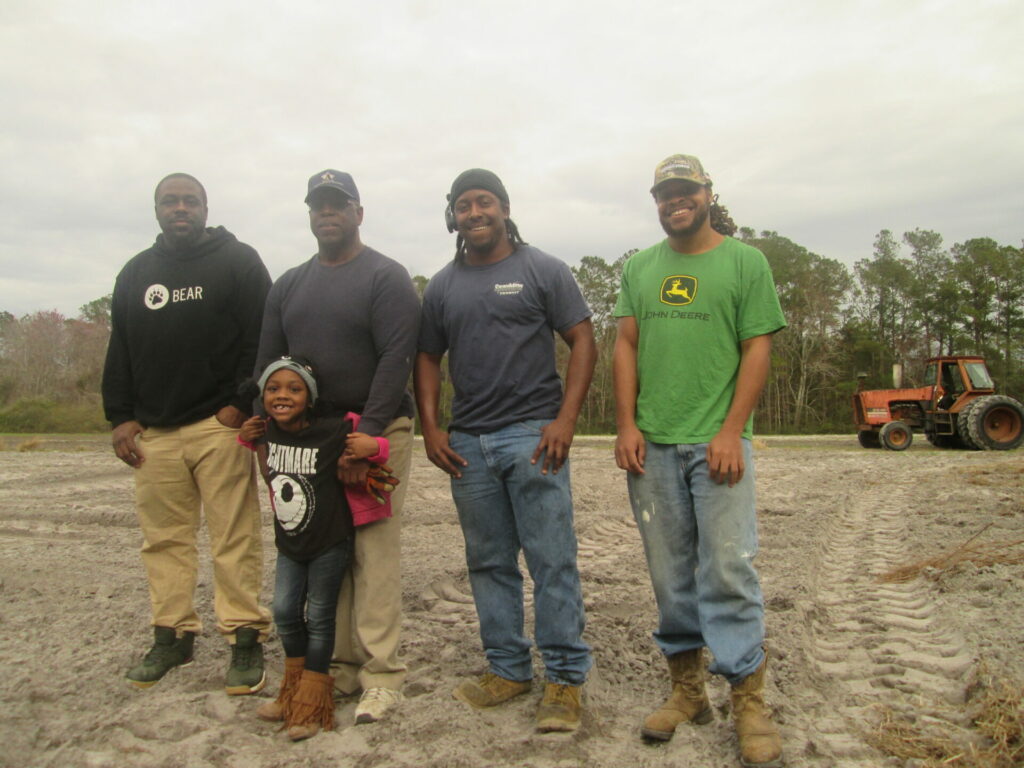 Struggle, pragmatism, spirituality, and humor weave themselves into the stories of African American farmers and fishermen in the South. No one tells those stories better than the families who have lived the experience of these heritage industries.
In this podcast, Masters of Our Own Domain, farmers and shrimpers in Brunswick County, North Carolina offer childhood memories, ancestral treasures, hard lessons, and shared joys, allowing listeners into the deep-rooted traditions African Americans established in a distinctive space. With their unique voices, a retired shrimper, a mature farmer, and a family with three young farmers reveal what family, land, culture, and history mean to them. African American farmers and fishermen have been part of the Southern landscape for centuries. In spaces which have both defined and contested their identities and livelihoods, how are farmers and shrimpers dealing with heritage depletion, land loss, and climate change? How have they shaped the South? These are some of the questions Melody Hunter-Pillion asked when conducting oral histories. Hunter-Pillion noticed a change in the landscape of her native Scotland County, where she grew up seeing African American and Native American farmers on their tractors and selling fresh produce in her neighborhood. Guided by Dr. Malinda Lowery, this oral history project and resulting podcast capture testimonies which are perishable. Although their singular stories are dwindling, the power of their narratives resonates more powerfully than ever. With tractors rolling and seagulls calling in the background, hear these authentic Southern voices.
To listen to the full oral history interviews, visit the SOHP's archive.